Sycamore Farm aims to be as sustainable as possible. Nessie and Martin run it as an organic farm; our chickens (and eggs), flowers, fruit and veggies all benefit from natural growing methods. Our heating comes from wood harvested within a mile of the farm. We strive to encourage more wildlife to live here and love to see hedgehogs, badgers, newts, frogs, dragonflies, voles, birds and bats (among many others). And we love sharing the farm with our visitors…
Sustainability
The conversion of the cottages has been carried with the aim of achieving outstanding energy efficiency, and we have recently calculated that, overall, the farm is now carbon positive – we actually absorb more carbon from the atmosphere than we emit… :
Extra high levels of insulation to minimise energy loss.
Biomass heating, sourced from local woods.
Re-cycled and FSC building materials used throughout.
Argon-filled double glazing keeps heat (and noise!) in.
Low energy lighting throughout.
All electricity is from renewable sources.
Thousands of trees growing and absorbing carbon dioxide.
Rewilding
17 years ago when Martin, Nessie, Nina and Arran came to live at Sycamore Farm, we began an adventure to introduce nature to what had become a depleted environmental habitat. The ex-diary farm was a relative desert of biodiversity sitting in a sea of grassland. We had a few birds, (magpies, swallows, blue tits, robins, wrens in the walls, occasional kestrels when the hay was cut), limited mammal life (mice, rats, hedgehogs, badger) and very few butterflies, moths and dragonflies. So we began a program of rewilding: we planted native trees and shrubs around the fields, we dug two ponds and we left fallen wood to lie on the ground. We stopped cutting so much grass and planted wildflowers.
Over the years, the trees have become woodland, the ponds are alive with dragonflies, damselflies, frogs and newts. We have regular visits from ducks and geese. Recently we have had moorhens nesting in front of the house. And the air is full of birds: willow warblers, blackcaps, chiffcaffs, blackbirds, goldfinches, bullfinches, greenfinches, chaffinches, dunnock. The heron visits regularly. The ponds have become full with iris, bullrushes and reed. Voles and mice have proliferated. Badgers make trails through the grasses eager to exploit the explosion in foods. Natural processes are left to their own devices.
And through this oasis of wildlife we have made a series of paths so that anyone can wander and explore, get lost, hide and seek, picnic, play tag, or just watch nature as it flourishes…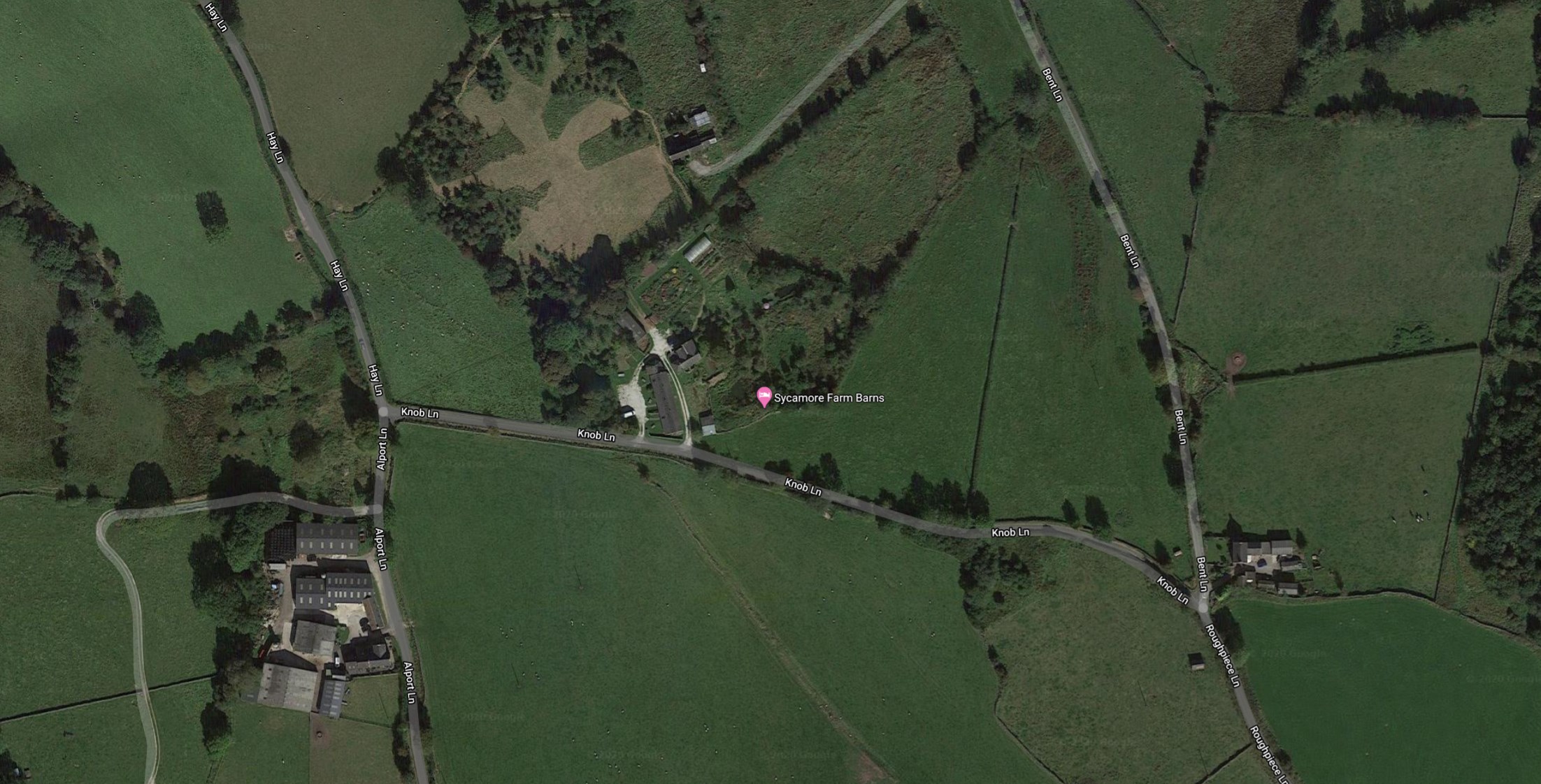 The Garden
Nessie is a passionate organic gardener, growing organic herbaceous flowers, as well as a wide range of fruit and vegetables for the kitchen.
You're more than welcome to wander around the garden, the fields and the wild areas of the farm and if Nessie's around, she's always up for a friendly chat or advice on growing…
Book your break today
Take a look at our online availability and book your next holiday in peaceful surroundings.